So what will a smart cart be for?
Placing groceries in the trolley. Waiting at the check-out. Putting items on the conveyor and putting them back in the trolley… and finally issuing the receipt. All this is precisely what could disappear totally with the appearance of smart carts in our shops. In 2019 the start-up CAPER caused a sensation at the NRF, Retail's Big Show in New York, with its smart cart demonstration. More than a year later, that presentation has transformed into a full scale test at SOBEYS. The Canadian grocer, which has nearly 1,500 stores, has chosen to roll out smart carts in some of its shops and it is already receiving very encouraging feedback, particularly in the post Covid-19 era.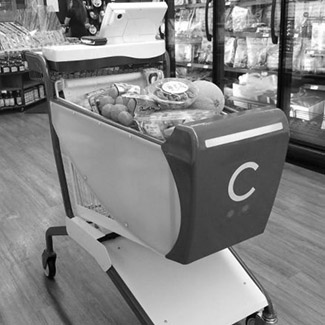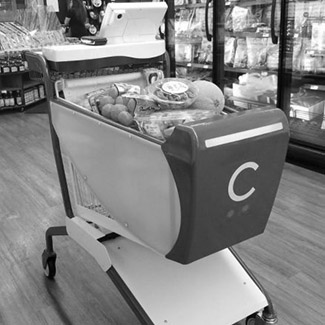 ---
What is a smart cart?
Shop quicker, handle products as little as possible and avoid queuing at the check-out. There's so much to seduce consumers. To achieve this, the trolley concentrates the best of the latest technology: artificial intelligence, scanning, GPS…Connected to your customer account on your smart phone, it allows you to follow the progress of your shopping in real time. Pop the children's cereal in the trolley: beep! The trolley registers it automatically. Pick some juicy tomatoes: beep! The cart weighs them. Even better, depending on what you put in, the technology can even suggest recipes ideas and help you to buy all the necessary ingredients by showing you the way to the correct aisle. There's no need to go through the check-out: the trolley is equipped with a payment terminal and tells you in real time how much you have spent. So, there are no more nasty surprises when it comes to pay.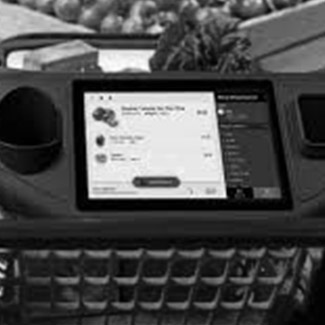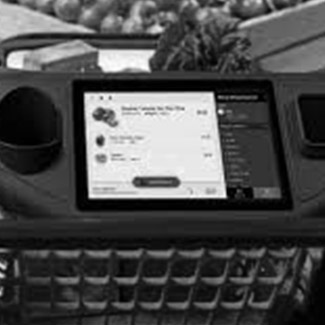 ---
Are smart carts coming soon?
It's hard to say when these technological jewels will be rolled out en masse in our supermarkets. The cost is not insignificant (replacing 200 or 300 trolleys per store will cost a pretty penny). But the technology is spreading fast. AMAZON launched its own trolley this Summer, the DASH CART, to equip its stores. In time, these carts could redesign our supermarkets and redefine how we shop. No more check-out queues, long waiting times and steep bills. It's time for a smoother, quicker purchasing experience, allowing you to manage your budget in real time and benefit from staff who are no longer stuck behind the till; but are in the store ready to advise and inform you. It's enough to make you want to go back to store !


---
Credit photo : Caper, Sobeys, Amazon, iStock