Artificial intelligence: an invaluable trading partner!
AI is absolutely everywhere. Just look at the fashion sector or catalogue publishing. Now it's dipping its toe into the second hand market. And with an estimated €50 billion within 3 years, it's certainly tempting. In Sweden, researchers have developed an algorithm capable of reviewing hundreds of millions of small ads. From the photo to the description and the price…AI learns to recognise objects and associate a value according to characteristics and degree of wear and tear. So tomorrow you could simply take a photo of your coat or your bike and the software would be able to draft a short, clear, relevant ad and to fix a fair price in relation to what's on the market. This will not only simplify the sales process but will reassure potential buyers of the items precise value.

---
With its artificial intelligence, Facebook is creating permanent shopping.
While advertising remains FACEBOOK's primary source of income, the social network giant also intends to play a significant role in e-commerce. Already present with its online marketplaces, the owner of WHATSAPP and INSTAGRAM now aims to make each product visible on its platforms available to buy. That's why it developed GROKNET. A machine learning system capable of identifying tens of thousands of characteristics from a simple product image. From size to brand, from colour to condition…the software recognises, categorises and produces a short description to sell the product. If this technology makes it possible to create small ready-made ads quickly and efficiently then it's also of interest to professionals.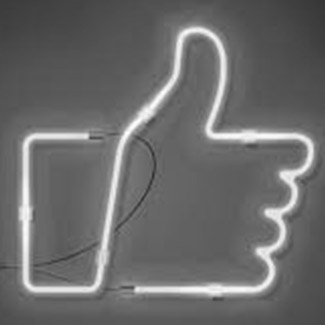 ---
Artificial intelligence at the cutting edge of Social First commerce.
It saves time and is more efficient for companies that will no longer need to upload their product photos to generate relevant and calibrated descriptions for SEO. But FACEBOOK goes even further by combining technologies. The company intends to combine picture recognition with augmented reality and virtual assistants. So, in future, through your smart phone or tablet you might find yourself being offered a perfectly fitted parka jacket from one of your favourite brands to face the weather that looks set to be changeable over the next few days. And why not a brand new sofa that matches your living room in time for the party you are having next week and which is conveniently available second hand nearby. A whole new shopping experience that is decidedly Social First. E-commerce continues to surprise us.

---
Crédit photo : Facebook, iStock
---