When insurtech accelerates claims settlement
Everything immediately. It's the mantra of our time and now insurers are taking it on. Having made it possible to take out insurance policies in 90 seconds or to develop on-demand insurance, which can be activated and disactivated with a simple click, now is the moment of truth as it attacks claims compensation. A process that is still considered too long and complicated for the insured and that could become simpler and quicker.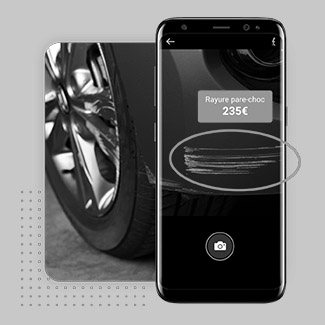 ---
Does data give better protection and reassurance?
"Get everyone to agree and stay calm". That's how the app WEPROOV pitched its solution when it launched in 2015. This trusted third-party digital inspection solution allows you to record the condition of a property, and object or a car with your smartphone in just a few photos. The images are recorded in a tamper-proof, time and date stamped, geolocalised and secure report using blockchain technology. It also allows proof to be provided for an insurance contract if there is a problem with a rental or loan. And it works! The company has tripled its business since starting out and in 2019 launched a new feature for automotive professionals: automatic damage quantification.
---
Data-driven claims compensation
PROOVESTIMATE, as it is known, allows automatic appraisal of damage to a car's bodywork. Dents, scratches, crumpled panels…thanks to artificial intelligence, garages, car rental companies, car sharing platforms and fleet managers can instantly identify and quantify repair costs. The app can also create a complete file for an expert appraisal and suggest the nearest garage for repairs, while obtaining the best prices on the market. The result: a damaged car remains off the road for a much shorter time and the costs are known and fixed in advance which allows more refined budget management.What does this tell us? Firstly that data is decidedly omnipresent in all sectors and secondly, those that can master it, like the GAFAM, have what it takes to overhaul the whole insurance sector, from insurance contracts to claims handling.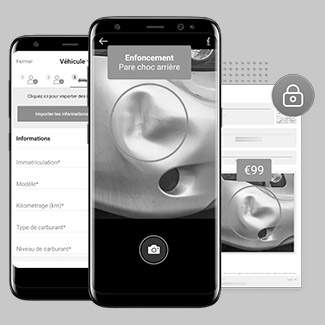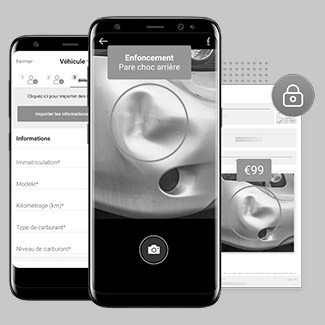 ---
Crédits photos : iStock, Weproov
---