2020, a complicated year for tourism?
It will probably not be for this year. As the world's number one tourist destination, France's ambition was to reach 100 million tourists in 2020. That was, of course, before Covid-19 and the closure of borders, accommodation and the major tourist sites. While this crisis will shake up the whole sector for the long term, it will also, paradoxically, reshuffle the cards. Because, although going on holiday will be more complicated, the desire for a change of scene and to recharge one's batteries remains a major preoccupation for many people. Now is an opportunity to develop holiday experiences that are more local, sustainable and focused on what is known as slow tourism.

---
What is slow tourism?
After slow food, which appeared in the early 90's in Italy, slow tourism (re)invites us to take the time to discover and wander off the beaten track.
The idea is not to launch into a frenzy of kilometres travelled or activities ticked off, but to reconnect with the present, to discover a land and its people, to find new museums, to try new activities, be they sporting, creative or in the wilderness.
If the concept is already nearly 30 years old, in light of the current health crisis, it could well be on the rise, all the more so as the offers available on the market continue to expand.

---
Slow tourism, slow travel…the idea is to take your time.
A gastronomic visit to Puglia, discovering Europe by train, walking, cycling or even travelling on the back of a donkey in the French countryside, staying in cabins, sailing in the Netherlands, a photography trip to Slovenia…regions, towns and specialised travel agencies, all the players are now looking to reconcile the two major trends in tourism: the search for meaning and sustainable development. An experience that reinvents holidays and invites you to live a moment far from everything, with very little.
It's a position that territories which have not been in the mainstream until now are adopting increasingly. It's a good opportunity for the latter, but also, paradoxically, for destinations that are already well trodden. With these new sustainable alternatives, the hyper-frequented places are effectively facing pressure from tourists to loosen up and could in future regain the calm and tranquillity that gave them their charm in the first place.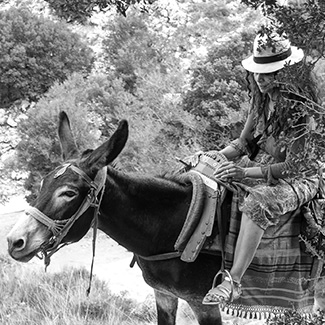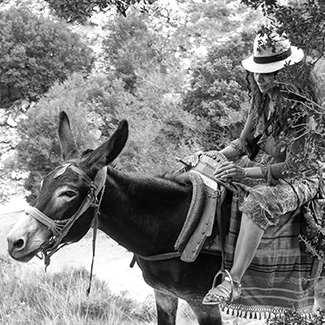 ---
Crédit photo : iStock