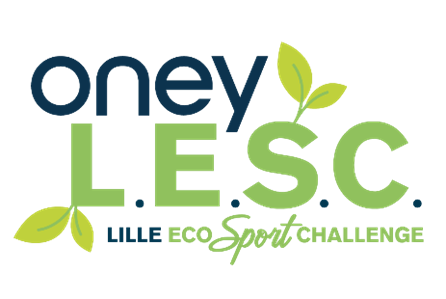 Croix, 7 September 2023 – For the second year running, Oney, a bank specialised in consumer finance and leader in split payment in France and several other European countries, confirms its role as main sponsor of the Lille Eco Sport Challenge, a challenge that combines sport and protection of the planet, organised in the Lille Metropolis to mark World Clean Up Day. Alongside Xperience Sport, Lille Métropole athlétisme and its sponsor, 2017 800m world champion Pierre-Ambroise Bosse, Oney will be taking part in waste collection and sorting at the Citadelle and in the city of Lille on 15 and 16 September.
This unique event, which combines sporting challenge and civic commitment, will be one of the largest national mobilisations on World Clean Up Day 2023. The 2023 challenge set by the organisers is to collect and recycle as many cigarette butts as possible, with the ambition of surpassing the record of one million cigarette butts collected. Key players in the Nord region – Oney Bank (main sponsor), Lille European Metropolis, the City of Lille, Salad & Co, 3 Brasseurs, Résilience, France Bleu Nord and Doublet – have joined forces to with the event to organise the largest citizen rally in France around this weekend dedicated to ecology.
For the second year running, Oney is lending its support to this initiative, during which participants will combine sportsmanship with a commitment to the planet.
DISCOVER THE 3 MAIN STAGES OF THE EVENT

Friday 15 September
From noon to 2pm
Saturday 16 September
From 10am to 8pm
Saturday 16 September
From 10pm to 5am
500 employees of the partner companies will take part in the waste collection team
The Eco-village will welcome the general public to raise awareness of environmental preservation
A big concert for ecology will take place at Le Couvent in Roubaix.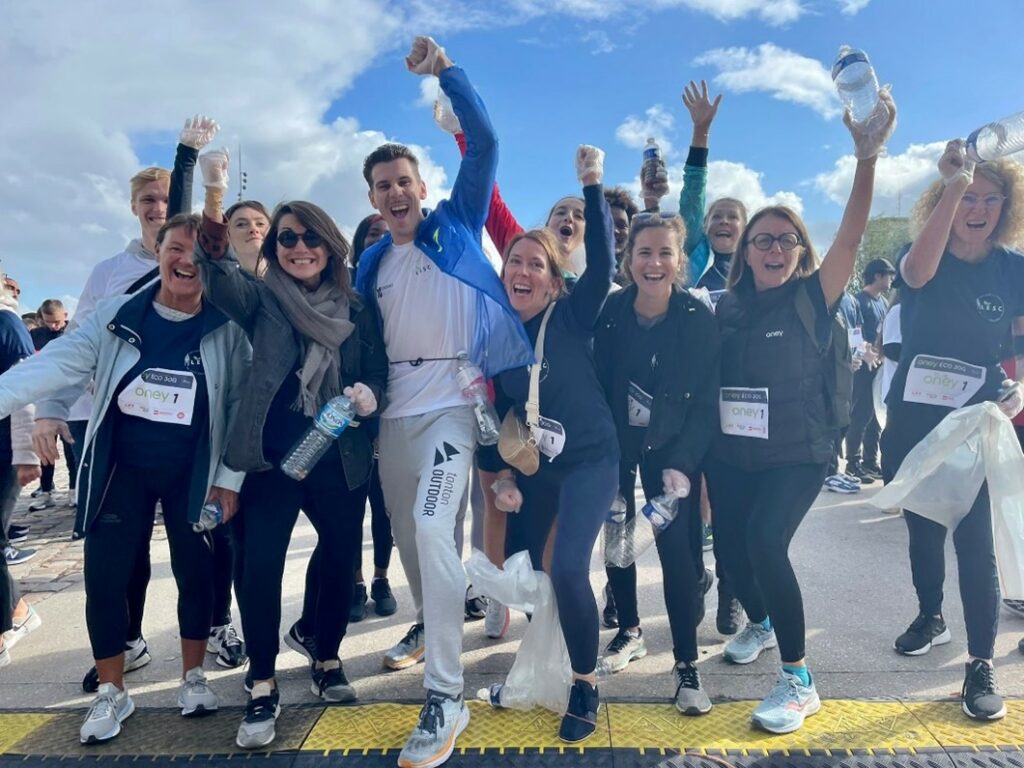 On 15 September, some 50 Oney employees will form three teams, alongside a team of employees from Oney's partner retailers, and will join some 30 other teams to take part in the clean-up of the city of Lille and the Citadelle. Oney teams will be on hand all day in the partners' village to welcome visitors, present and explain the commitments of a bank that puts humanity and responsibility at the heart of its activities.
Pierre-Ambroise Bosse, French 800-meter world champion, supported by Oney through a sports sponsorship programme, will be on hand to encourage participants to break the world record for collecting cigarette butts.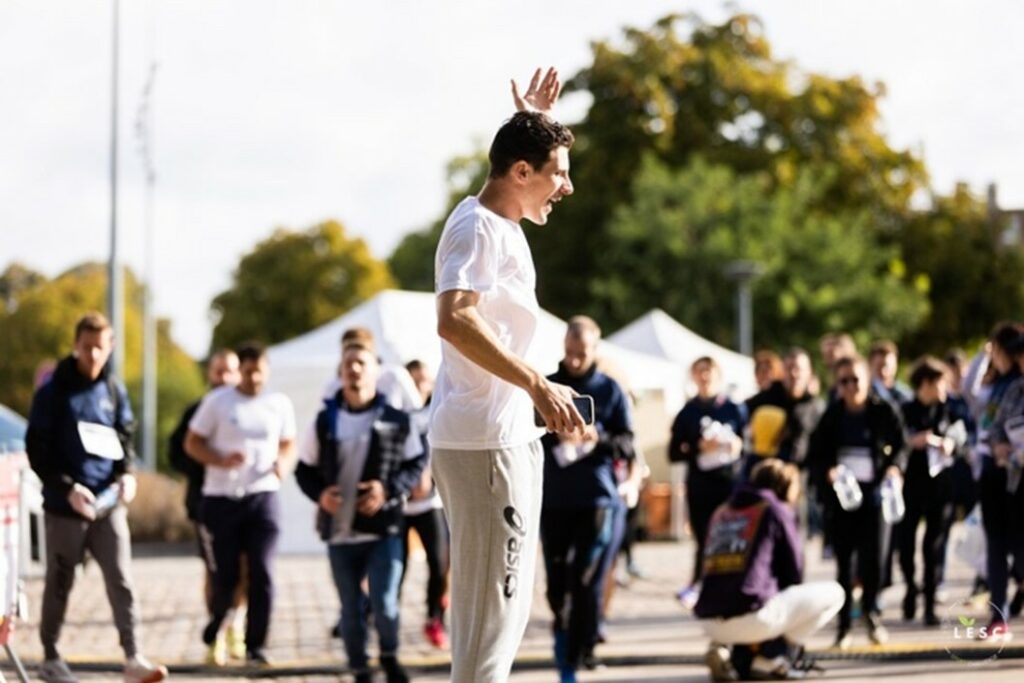 The main aim of this initiative is to convert the collected butts into furniture, through a partnership with LemonTri and Mégo!, two players in the recycling of waste and the preservation of natural resources. A long-standing sponsor of the event, Oney contributed to the collection of 500,000 cigarette butts in 2022. For example, it takes 30,000 compacted cigarette butts to make a bench, and 50,000 to create a public rubbish bin.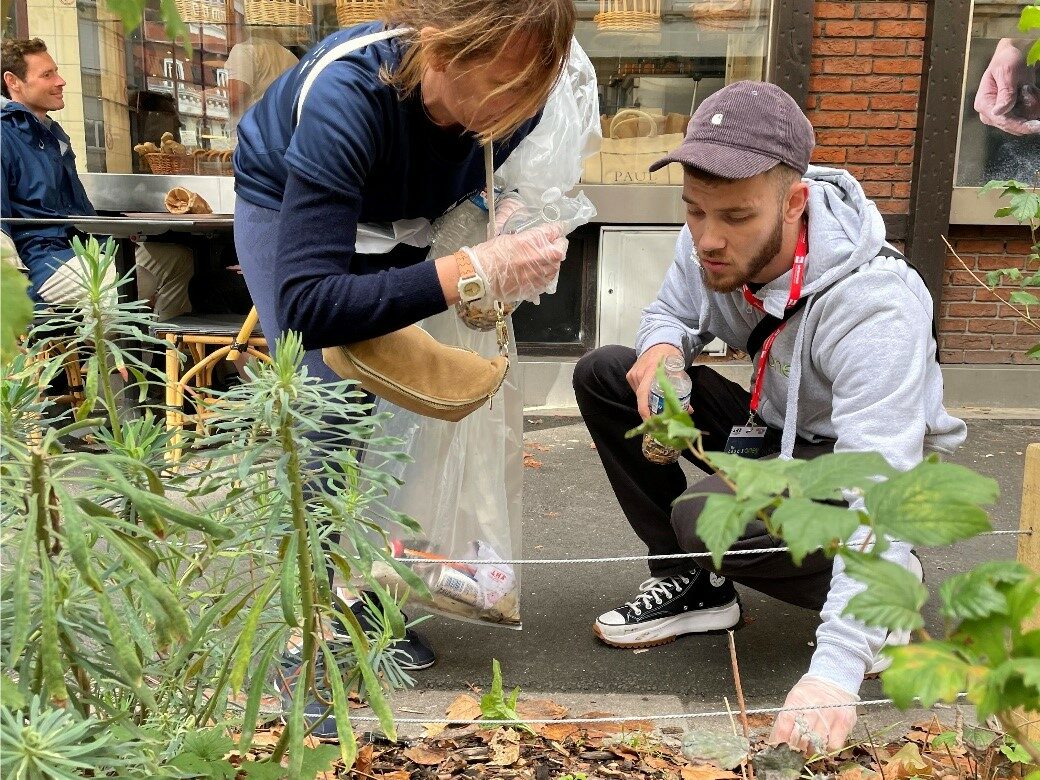 Committed to a fairer, more humane and sustainable world, Oney has been working for many years to promote the environmental transition. In addition to promoting "better consumption" for all, Oney is involved in a number of initiatives that help to protect the planet and its inhabitants.
By joining forces for Ecojog 2023 at the Lille Eco Sport Challenge, we are demonstrating our unwavering commitment to a cleaner, more sustainable future.

"Together, with our employees and Pierre-Ambroise Bosse, whom we support in his athletic career and in this type of initiative, we are running not only for our well-being, but also for the health of our planet.

For the second year running, Oney is proud to support the Lille Eco Sport Challenge, a challenge that combines sporting activities and protecting the planet, two areas at the heart of our social commitments.

Once again this year, it was obvious for us to get involved in this responsible event organised in the Lille Metropolis as part of World Clean Up Day."

Corinne Hochart, Group Strategy, CSR and Transformation Director at Oney
---
ABOUT ONEY
Oney is a different, unique bank, born of commerce. A partner in the transformation of commerce for 40 years, Oney develops innovative payment, financing and insurance solutions to give everyone the power to improve their daily lives and consume better. Oney created split payments in 2008 and is the market leader in BNPL (Buy Now Pay Later) in several European countries. Alongside 4,400 merchant and e-merchant partners in nearly 16,000 physical or online points of sale, Oney supports the projects of 7.8 million customers in Europe by offering them simple and fast digital purchasing experiences. Every day, our 2,600 talents, in 12 countries, drive the ambition to be a more human and responsible bank. [3]
With the support of its two shareholders, BPCE (50.1%) and ELO (ex-Auchan Holding, 49.9%), Oney brings together the best of banking and commerce. Within Groupe BPCE, Oney is part of BPCE Digital & Payments, a new pole combining payment, digital and data expertise.
[3] Data measured in 2022? December 31st