Business creation is on the rise! In France alone last year more than 690,000 businesses were created – that's a 17% increase on the previous year. Figures all over Europe are on the increase. Starting up is easy…going the distance is a little harder. While some business ideas appear viable on paper, the transition to reality is not so smooth. This is where the idea of testing your business before getting started comes from.
Will my idea find its market?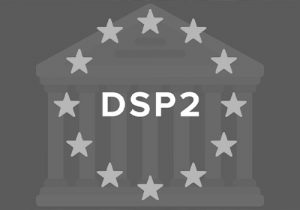 "Am I cut out for this?" or "Will my retail prices make a profit?", these are the questions that entrepreneurs can now find the answers to by renting a shop.
The idea is simple: take advantage of dedicated premises in the heart of an ideal commercial location for a few hours, weeks or months. It's a means of testing an idea and getting some publicity without being tied into a longer term commercial lease. Clearly, there is something for everyone.
For 4 hours or for 6 months...

APPEAR HERE and THE STORE FRONT offer thousands of retails spaces for rent. From a small boutique to a much larger showroom, restaurants with fully equipped kitchens, market stalls and even roof terraces…Paris, London, Milan and New York, these new intermediaries offer high quality retail spaces to every brands, big or small, for a few hours or for 6 months. For tenants the formula is simple and surprise free: rates are set out on the website and a concierge team is available to help with any queries. The same goes for property owners: the service costs around 15% of the rental price. It's a formula that breathes life (back) into retail.
The aim: revitalise city centres.
Launched in 2013, in France, the association FÉDÉRATION DES BOUTIQUES À L'ESSAI (the Federation of Pop-Up Shops), brings together almost one hundred towns and cities which offer business creators the opportunity to test their concept in city centres. With the help of this public-private partnership, the "tester" is given a premises at a reduced rent (around 30% less than market price), as well as legal advice and business support for a fixed period. And it works! According to the association, around 50% of "testers" validate their concept and set up for real.
This has a positive effect on the number of visitors to city centres…and it has a multiplier effect because in the wake of this type of shop, we notice that other shops have started to set up too. This "test and learn" formula allows people to dare to try, and will perhaps lead to new formats and new shop concepts.
Photo credits : APPEAR HERE / THE STORE FRONT / BOUTIQUES À L'ESSAI