Croix, May 22, 2023 – Oney's Board of Directors, comprising representatives of BPCE and ELO (formerly Auchan Holding), meeting today under the chairmanship of Yves Tyrode, Chairman of Oney, has appointed Jean-Pierre Charles as Chief Executive Officer of Oney as from June 5, 2023.
Jean-Pierre Charles possesses extensive knowledge of the European consumer finance and retail industries. This attribute will be decisive for the successful execution of the transformation plan, which was reaffirmed by the Board of Directors and is aimed at making Oney a European leader in consumer finance.
The Board of Directors wished to thank Catherine Gueguen, Interim Chief Executive Officer of Oney, for her engagement and the effectiveness of the actions already taken with the company's teams. She will support Jean-Pierre Charles in his first few months in position, in order to ensure a seamless transition and to engineer the best possible conditions for continuing with the transformation plan and building on the very good progress already made.
Biography of Jean-Pierre Charles, new Chief Executive Officer of Oney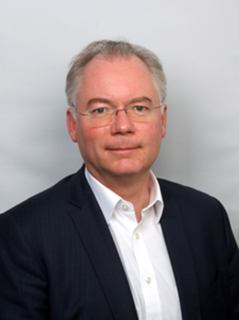 Jean-Pierre Charles joins Oney from his current position as Deputy Chief Executive Officer UK, Nordics, Spain and Portugal at BNP Paribas Personal Finance. He has spent all of his career in various companies specialized in financial services, consumer finance and split payments, both in France and Europe.
From 1998 to 2015, he held several managerial positions within the LaSer Group, during which he led several successful turnarounds of subsidiaries in France and Northern Europe. Between 2015 and 2021, BNP Paribas Personal Finance entrusted him successively with responsibility for the Individual Customers market and for Business Development, before appointing him Deputy Chief Executive Officer, France.
Jean-Pierre Charles holds a degree from ISG business school and also trained as a chartered accountant.
---
About Groupe BPCE
Groupe BPCE is the second-largest banking group in France. Through its 100,000 staff, the group serves 35 million customers – individuals, professionals, companies, investors and local government bodies – around the world.
It operates in the retail banking and insurance fields in France via its two major networks, Banque Populaire and Caisse d'Epargne, along with Banque Palatine and Oney. It also pursues its activities worldwide with the asset & wealth management services provided by Natixis Investment Managers and the wholesale banking expertise of Natixis Corporate & Investment Banking.
The Group's financial strength is recognized by four credit rating agencies with the following senior preferred LT ratings: Moody's (A1, stable outlook), Standard & Poor's (A, stable outlook), Fitch (AA-, negative outlook) and R&I (A+, stable outlook).
About ELO (www.groupe-elo.com)
Present in 14 countries, ELO brings together 3 autonomous companies with complementary businesses: Auchan Retail, which offers its customers a phygital shopping experience, combining physical stores with the digital ecosystem, and exclusive, quality products at the best price. New Immo Holding, a mixed-use real estate operator that manages, animates, develops and transforms existing sites into new living spaces. Oney (49.9% owned by Elo and 50.1% by BPCE), a payment expert which designs and deploys innovative payment solutions and financial services.
With its 161,476 employees, ELO reported revenue of €33.5 billion in 2022 (figures excluding Oney).
About Oney
Oney is a different, unique bank, born of commerce. A partner in the transformation of commerce for 40 years, Oney develops innovative payment, financing and insurance solutions to give everyone the power to improve their daily lives and consume better.
Oney created split payments in 2008 and is the market leader in BNPL (Buy Now Pay Later) in several European countries. Alongside 6,500 merchant and e-merchant partners in nearly 17,000 physical or online points of sale, Oney supports the projects of 7.2 million customers in Europe by offering them simple and fast digital purchasing experiences. Every day, our 2,300 talents, in 12 countries, drive the ambition to be a more human and responsible bank.
With the support of its two shareholders, BPCE (50.1%) and ELO (ex-Auchan Holding, 49.9%), Oney brings together the best of banking and commerce. Within Groupe BPCE, Oney is part of BPCE Digital & Payments, a new pole combining payment, digital and data expertise.
Press contacts
Groupe BPCE – Christophe GILBERT / christophe.gilbert@bpce.fr / +33 (0) 6 73 76 38 98
ELO – Véronique RETAUX (agence Presse&Cie) / vretaux@presse-cie.com / +33 (0)6 30 07 93 35
Oney – Aurélie BRIOUT / abriout@oney.fr / +33 (0) 6 68 10 99 82