Each to their own video conferencing solution
Some talk about "Skypero," others talk about "What'sApéro," according to whether they prefer SKYPE, MICROSOFT's solution (which is finding its second wind), or WHAT'S APP, owned by FACEBOOK, for their virtual happy hour, when they share some connected time while drinking their "quarantinis". But the market is far from confined to these two players alone. ZOOM, TEAMS, MESSENGER, INSTAGRAM, FACETIME, HANGOUTS, DISCORD… in just a few weeks, all of these solutions have quickly acquired new users and inflated the volume of bandwidth activity and other web servers. Since the start of lockdown in Europe, net traffic has soared by 70%.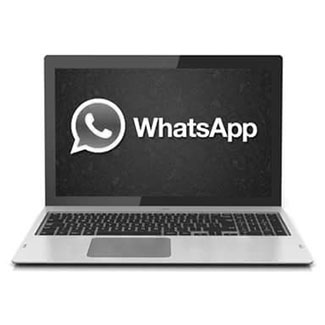 ---
Houseparty: Video conferencing's star app
So what are we doing on these apps? We discuss, learn, play, chat about what's happening, attend concerts, go to parties and meet up. Within days HOUSEPARTY, owned by EPIC GAMES (the company that created FORTNITE), became a virtual "place to be" especially among the young Spanish and Italians, whose two countries have been heavily affected by the virus. So why's it such a craze? Because the app plays on the multiplier effect. Initially, two friends meet in a "room" that can accommodate up to 8 people. These friends can in turn invite friends who create other rooms, who themselves invite their friends… and everyone can walk from "room" to "room" to participate in discussions and meet virtually. But other solutions go even further with the experience.
---
When video conferencing inspires the customer experience
This is the case for NETFLIX. While the video streaming platform has obviously taken advantage of lockdown to fill its subscriber base (over 16 million subscribers in the 1st quarter of 2020), it has also thought of people who wanted to treat themselves to a series binge-watch with friends, even if they can't share the same sofa. With the NETFLIX PARTY extension (available on Google Chrome), subscribers can meet up to watch their favourite films and the latest series and chat together via a private, secure chat room. This could be the start of something for creating and strengthening customer experiences in the real world. Can you imagine in future rooms in restaurant equipped with video conferencing to bring together friends and family for dinner… when they are on opposite sides of the world? Or connected fitting rooms for remote shopping and getting friends' opinions before splashing out on the latest fashion? We already knew that screens make great sales assistants, but with the lockdown, they could become our new friends!

Which app should you choose for your video conference?
There are so many solutions and it will depend on what you need it for (work, relaxation or gaming) or which platform you have (Android or Apple). Here's a short overview of the main players:
ZOOM: perhaps the most "welcoming" with the ability to simultaneously support 1,000 participants (with up to 49 on-screen)
WHATSAPP: With 2 billion users worldwide, this app is probably the most widely used. It has a maximum of 4 simultaneous participants.
SKYPE: Very popular since lockdown, the app has the advantage of being able to blur the background just like TEAMS.
FACETIME: for APPLE devices only, allows you to bring together up to 32 people.
GOOGLE HANGOUTS: can accommodate up to 25 people.
Crédits photos : Houseparty, Netflix, Whatsapp, iStock