Why is our rubbish increasing in value?
When a new car leaves the showroom, it loses on average 20% of its value. It's an immediate loss which is totally disproportionate to the vehicle's wear and tear. But it demonstrates the perceived difference between "new" and "good as new". Yet, gradually, an object's used value and status as waste is being reconsidered.
---
Recovering waste, from recycling to upcycling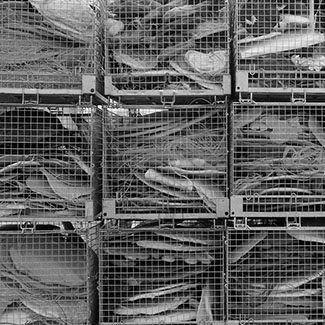 Rubbish is no longer dirty, old and disgusting – on the contrary. That's why SEA2SEE is recovering and recycling plastics from fishing nets and ropes abandoned at sea and transforming them into glasses. To date, 263 tonnes have been collected off the coast of Spain and Ghana. In places where some see rubbish others see raw materials, like MAXIMUM. Since 2016 this French company has been recovering industrial waste to create quality designer objects, made in France, and accessible to all: safety barriers are transformed into seats and benches, plastic powder from industry becomes designer seats with unique colours and heating pipes are reused for desks and tables…waste recovery that makes them important again.
And what's even better is that these objects are not considered to have lost value.

---
When rubbish has value.
On the contrary, on their "journey" they have acquired positive capital in the eyes of buyers, which can give them more value than a new product. Waste recovery is increasingly a part of the creative process.
It's not surprising that we are increasingly finding these types of products and initiatives in the trendiest places. During the 2018 WantedDesign fair in Manhattan, the Zero Waste Bistro opened its doors. Not only did the restaurant design its menu drawing on local, organic produce, but the restaurant's walls were designed and built using recycled Tetra Paks, offering customers a hip silvery blue hue. Upcycling, recycling, recovery…initiatives are increasing everywhere. Perhaps we will create a shortage of waste? Maybe that's what we want!
Crédits photos : SEA2SEE, Maximum, Zero Waste Bistro, Istock