On the one hand, housing represents an ever-increasing slice of the budget, and on the other, rental terms are more and more demanding. In this context, start-ups are coming up with solutions to help tenants, in particular by providing joint guarantees.
GENSDECONFIANCE.com: confidence in the collaborative economy.
The website founded in 2014 describes itself as a truly family-like, secure network of trustworthy small ads. Here you can find cars, furniture, books, second-hand clothes and even offers of babysitting, just like another small ads website, LE BON COIN. Except that here, to place or respond to an ad you must have been co-opted or recommended by at least three sponsors who are already members of the website and who provide a guarantee of good standing. The aim is to put an end to sometimes unpleasant experiences that one can encounter on collaborative platforms, such as payment scams, no-shows and lack of replies.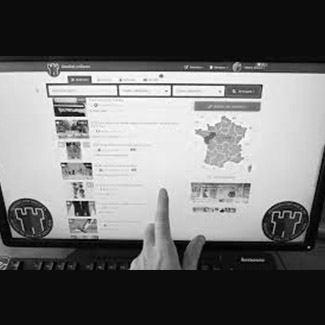 Joint guarantees reinvented in the collaborative platform era
Since last 1st September, GENSDECONFIANCE.com goes even further. The platform now offers to make up for tenants' lack of deposit on the one hand, and to guarantee landlords that they will receive their rent, on the other.  How? By asking future tenants to find not 3 but 10 sponsors and by paying a 6% commission.
The platform believes in it, and rightly so. In addition to its 370,000 members and 30,000 new ads posted each month, the website is proud to have registered no less than 25,000 rentals without any incident. It's an innovation that gives better access to the rental market and reminds us of THE GUARANTORS.
THE GUARANTORS: the start-up that gives joint guarantees for joint tenancies.
This American company has chosen its battle: defending the cause of tenants who don't want to, or can't, call on a family guarantor and who don't always meet property owners' stringent criteria. It relies on a detailed questionnaire that reviews the applicant's circumstances. Once completed, the questionnaire is fed into an algorithm. If the AI accepts it, the start-up signs the lease as joint tenant and takes over the guarantee. In return, it takes 5-7% of the annual rent.  At a time when social selling is booming and marketplaces are multiplying, you might think that this community-minded approach to trust could inspire other sectors.

Sources : iStock, Gens de Confiance, The Guarantors