From shopping to working from home and socialising, in so many sectors, Covid has introduced new ways of doing things or accelerated practices that were in their early stages.  The restaurant sector has not escaped this trend and with the help of digitalisation is now offering an entirely redesigned customer experience.
What is a good customer experience?
That's a huge question. What we do know is that, these days, customer experience is everywhere. If we stick to an agreed definition, a positive customer experience is one that creates tangible, positive moments which the customer wants to experience again and even share (remember, a satisfied customer speaks to 3 others, and a dissatisfied one speaks to 9). A perfect moment, free from irritants, that can make the difference and even create customer loyalty. In the current context of the pandemic, restaurants have faced a double challenge of reassuring their customers and enticing them back quickly and efficiently. Here, as for so many sectors, digitalisation has played a leading part.
Digital tools saving customer experience.
Very quickly we have seen paper menus disappear. First, in favour of big blackboards, next came digital versions accessed by QR code. Online reservations have developed, as has contactless payment. Some of these tools existed already but they are an almost essential part of the restaurant experience in 2020. But matters are changing fast. Innovations that not long ago seemed hip new concepts or trendy gadgets are, with the help of numerous start-ups, becoming widespread.

When customer experience comes to the table!
Tablets embedded in the table, if the table itself is not acting as a tablet, and dedicated apps to download on your smart phone. You can now control your lunch with your fingertips. From accessing the menu to ordering, calling the waiter and even paying the bill, we can now do it all with minimal physical contact. Some restaurants even let you pre-order you meal before you arrive and pay directly. The aim is to offer customers a seamless experience, allowing them to arrive and leave the restaurant with almost no waiting time.
Customer experience in restaurants vs delivery
This is another challenge. It is estimated that almost half of meals bought in the USA are consumed at home. But while take away and delivery options have become essential alternatives for the continuity of their business, it would be a shame to be reduced to that alone.  As the renowned chef, Alain Ducasse, once said: "We are merchants of happiness, merchants of pleasure. When one is a chef, a kind of generosity is essential, we must be generous. We must give, share, and enjoy giving and creating pleasure. " Pleasure that technology and digital tools could well make accessible to everyone once again.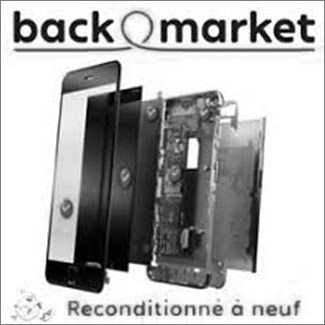 The Bottom Line
Covid has forced their hand, and restaurants no longer have a choice. To survive, they must evolve and really work on their customer experience. To achieve this they need to integrate new technology without selling their soul. Those who succeed will be phygital's best ambassadors.
Crédit photo : iStock