The driverless car to shop in?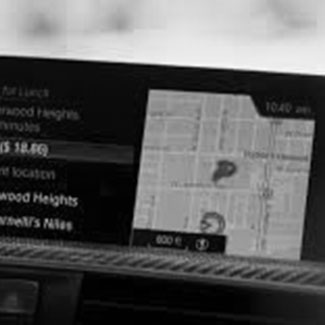 We've already told you about Automatric payment solutions (link: https://www.oney.com/news/un-jour-je-paierai-partout-avec-ma-voiture/), which let you pay for your petrol in Spain and Portugal using number plate recognition. It's an area that is constantly developing. At the end of 2019, BMW launched a brand new food ordering service aboard their driverless cars using American food delivery platform OLO. The intuitive interface, which draws on previous or favourite dishes and menus, allows you to control and adjust in a few clicks. The car navigation system then suggests the route to go and collect the order. But that is just the beginning…
---
An increasingly personalised experience with driverless cars.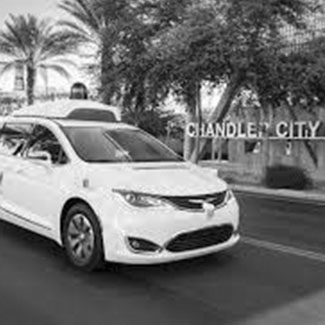 BYTON, the Chinese manufacturer which specialises in electric cars, has developed a model with a 48" (121 cm) screen covering the entire width of the instrument panel. The set up allows you to watch films, check messages, or access the internet. But the most incredible thing is that all these services use facial recognition to customise the on-board experience for occupants. Clearly, safety requires that not all of these services be accessible when the driver is busy driving. But who knows, perhaps tomorrow drivers won't need to stay focused on the road. Advances in driverless car technology are such that some insurance companies are even considering relying more on the car's intelligence than the driver's to set their tariffs.
(Link: https://www.oney.com/news/un-jour-cest-ma-voiture-qui-prendra-tous-les-risques/).
---
Will it still make sense to own a car?
The question is no longer whether 100% driverless cars are possible, but when they will be available. GOOGLE has already announced that it will not become a car manufacturer but it has chosen another goal: to become the leader in driverless technologies through its subsidiary WAYMO. The latter already claims that its GOOGLE CAR has travelled 16 million kilometres in real life more than 10 billion virtual kilometres in its laboratories. It's a way of testing and fully understanding all possible scenarios for mass production and "real life".
So maybe tomorrow driving will no longer be part of our routine. But if that's the case, perhaps the pleasure of owning a car will also disappear.
---
The Main Think
Driverless cars have arrived. Even if they still need to refine their technology and lift constraints on safety and legislation, there's no doubt that tomorrow they will be a reality. In the meantime, manufacturers and GAFAM are already competing for innovations to radically transform our driving experience.