Neobanks and the GAFAM attack the banking market
The big players are interested in payment and even more so in banking activities. Neobanks, GAFAM, financial intermediary platforms…setting up and managing bank accounts is no longer the preserve of 'traditional banks'. All these solutions are more like extensions of the services offered to help the client, consumers and e-merchants alike to make their purchases or activity more fluid. After GOOGLE, APPLE, SAMSUNG and even AMAZON, it's now SHOPIFY's turn to launch a bank account for all its clients.

---
Does SHOPIFY dream of neobanking?
The platform that lets you create and develop an e-commerce site easily has made the most of confinement to launch a series of announcements. Among them is SHOPIFY BALANCE, a professional bank account with a free debit card. Even if the Canadian company with more than 800,000 clients does not plan to become a bank in its own right, it has understood that part of its future lies in developing its fintech business. Effectively, in the USA alone, 40% of entrepreneurs manage their company's money from their personal account. What is the reason for this? The lack of suitable solutions offered by traditional banks to these new retailers. In addition to advantageous rates, they are looking for a partner who understands their business perfectly and is able to adapt to it. That's what SHOPIFY has understood.


---
Neobanks meeting e-merchants' needs.
Initially launched in the United States, SHOPIFY BALANCE offers a current account together with a virtual or physical payment card which can be customised with the company's colours. But what is most likely to interest e-merchants is the new banking service which allows them to have funds available on the same day as payment. Such accelerated payment will put an end to cash flow discrepancies. The other services included in SHOPIFY's offer include promotions on professional expenditure, forward planning and cash flow management. All these tailored services will appeal to e-merchants and the ever-increasing number of people who want to get started.
---
Banks turn increasingly to e-merchants.
In 2019 alone, global e-commerce grew in double figures (more than 11%) reaching $2 trillion dollars. Buoyed on by the marketplaces, site creation platforms and drop shipping, as well as the COVID 19 pandemic, the market continues to grow and attract new traders. Most are SMEs who want to take advantage of secure and innovative payment solutions for their businesses. It is therefore not surprising that new deals are emerging in this area. Take a look at PAYPLUG. This French bankcard payment solution, which is suitable for all merchant site development platforms (SHOPIFY, MAGENTO, PRESTASHOP, etc.) has just formed a partnership with ONEY to integrate payment in 3-4 instalments. A real bonus that allows e-commerce players to professionalise their activity further…and who knows, perhaps tomorrow they will compete with the e-commerce giants. That's what we all hope!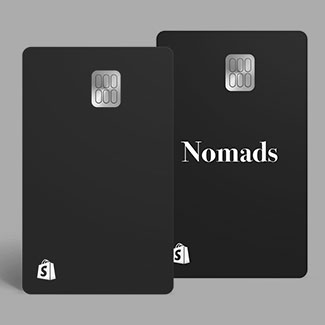 ---
Crédit : iStock, Business wire, payplug, Shopify