Canvassing, selling and services at home.
We have all had to deal with him at some point. The famous travelling salesman who rings on the door trying to sell us books that are "essential for our collections", wines from an "up and coming producer", double glazing and boilers that promise "a warm winter and great savings". These are all "tempting" offers that we turn down in the time it takes to close the door. It doesn't stop there. While door-to-door selling is sometimes considered a source of possible scams, it is also strictly regulated, particularly in France by the 2014 Hamon Law. But if it gets such bad press, why does it persist?

---
Does home selling have a future in the internet age?
Well we might ask at a time when it only takes a few clicks to find products, information and opinions about absolutely everything. And yet. While the Covid 19 crisis has shown us that it is possible to do (almost) everything without leaving the house, it has also revealed the distress and isolation of certain sectors of the population. In France, digital illiteracy, known as the digital divide, affects nearly 13 million people, of which 6.7 million never connect to the internet. In the USA we are talking about 50 million individuals. These are the kinds of people who might appreciate a visit from an enlightened, competent and helpful salesperson.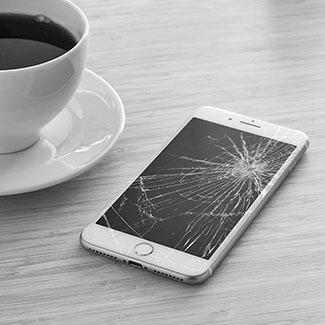 ---
Home selling to whom? And what for?
Obviously, the unannounced ring on the doorbell has always been considered a nuisance and can even be threatening. However, when it is expected, the reaction is quite the opposite. Just look at how happy we are to welcome the pizza delivery person or the smartphone repairman. In this last category, repairing our beloved connected devices, the players are on the increase. MYREDGO or CAPTAIN REPAIR in France; SPAZEME in India; and SQUARETRADE in New York…at home, in the office, at the café on the corner…they all understand that the best way to win the client is still to go out and meet them. It's a principle that other players already had their eyes on…

---
Opticians at home: an example to follow
In 2019 the French brand OPTIC 2000 (which has 1,200 points of sale) launched its service at home. The idea: come to their home free of charge (having made an appointment by phone) so that customers can try on glasses and frames, have their sight tested and find the equipment that suits them best. It's not surprising that the service has found its audience among old people and those with reduced mobility. While this approach obviously involves additional costs for the optician, it allows them to create links and undoubtedly increase loyalty with the customer. This is not an insignificant point, especially in the age of the video-conference and the rapid development of augmented reality.
---
Crédit : iStock, Captainrepair, Myredgo, Square Trade