Vulnérable et dépassée, la carte bancaire ? La multiplication des vols de cartes de crédit et des opérations de piratage de données pourraient laisser à penser qu'elle est en danger. Mais ce serait sans compter les progrès de la biométrie… et de la dimension statutaire, sans cesse réinventée, de ce petit rectangle, qui en dit décidément long sur nous.
Biometric payment to keep our data secure

The issue of data hacking hits the headlines regularly. The latest major episode to date: data from 106 million clients of US bank Capital One hijacked last summer. In 2017, it was the credit company EQUIFAX that saw 150 million Americans' sensitive data revealed to the world. In this case, the company had to pay $700 million in damages, including $425 million for defrauded customers alone. In the second case, while the courts have not yet settled, the US bank has already told investors that the hacking could cost them between $100 million and $150 million. It is easier to understand why financial institutions, banks and credit and payment stakeholders are working on biometric payment systems to improve data and payment security.

The biometric payment card exists… and it's Swiss!
The first bank card, equipped with a biometric fingerprint reader, was launched in Switzerland at the end of last year. Designed and developed by the bank CORNERCARD in collaboration with VISA and GEMALTO, this technologically advanced payment card identifies its owner using digital fingerprints. When you go to pay, there's no need to type a PIN, you just touch your finger on the card. An LED signal, also integrated into the card, confirms the operation. Easy and convenient, this new card also secure. The digital fingerprint's data is not stored in an external cloud but in the card itself on a second chip. If the card is lost or stolen, the fingerprint is not accessible to anyone.
The biometric payment is therefore developing fast, and in some Auchan stores in Romania, payment at the till by scanning a finger has already been tested. The NFC chips that are now used in our phones will also be increasingly shaking up our payment habits. So much so that we might ask ourselves if it's worth having a payment card in the future…

Biometric payment and designer bank cards: the two faces of tomorrow's payment.
If you look closely, payment cards still have a good few years ahead. If you are not convinced, look no further than the innovations and experiments they are still generating, such as those carried out by the Swedish start-up DOCONOMY which links purchasing authorisation with carbon count. Or, the special care that neobanks are taking in the design of their own cards.
So, for the bank N26, if the standard version plays on its transparency (to express the absence of hidden costs), the premium version is cut in a reinforced steel sheet (weighing 18g on the scales against 6g for its plastic equivalent). This metal trend can also been found at REVOLUT, QONTO and APPLE and it reinforces the item's sustainable, premium and qualitative dimension.
So why is there interest in the era of dematerialisation? Because, like the brand or model of our mobile phone, the payment card is a strong social marker, which says a lot about our choices and status. And with the rise of social and ethical challenges it is likely that tomorrow it could also reflect our values and commitment for the future.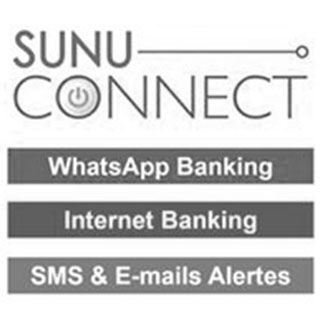 The Main Think
In the face of recurring problems with theft and hacking of data or bank cards, biometric payment is increasingly the solution for the future. Integrated into our payment means, it should not replace our payment cards, which retain a strong social status dimension, even in an increasingly dematerialised world.
Crédits photos : CORNÈRCARD, Doconomy, Qonto, Revolut, iStock