Where do you stand with your digital footprint? You're no doubt aware that every time you use the web, you leave a trace: browser history, completed forms and cookies. There is so much data about you, preciously collected by tech companies and you have the right to reclaim and control it.
The GDPR: protecting your digital footprint
To control access to these billions of personal data, the European Commission introduced the famous GDPR in 2018: the General Data Protection Regulation. This legal provision serves two purposes: increased protection of personal data and making those who process this data more responsible. Mandatory throughout Europe, the regulation is no less constraining for users who must set their privacy settings at each new website visited. Settings that usually are chosen via cumbersome and stressful forms. It's not surprising then that security often gives way to privacy and that most of the options offered are accepted, without even having been read or understood. Fortunately, there are other solutions.

Startups protecting your digital footprint.
It's called MINE (www.saymine.com). It's Israeli and it aims to become the future of personal data. How? By offering to list all the websites and services that you have connected to and, if necessary, to erase all your personal data and your digital footprint. To do this it starts by requesting access to your mail box in order to scan all the companies present. The algorithm then draws up a complete list of all the companies that have information about you (it's actually surprising, even worrying, to see how many there are).
Digital footprint: a necessary wake-up call
As part of the mapping process, MINE separates the companies that you are no longer in contact with, and those with which you exchange on a regular basis. The app then automatically sends the first companies a request to delete your personal data. So, does it work? Yes…60% of the time! More than half the companies approached reply immediately and delete the data. What about the other 40%? It can take a little longer and sometimes requires a reminder. Data is the new gold. So it's not surprising that companies don't want to let go of their nuggets…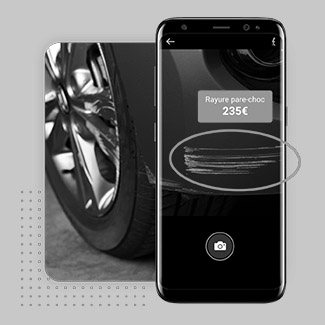 Why is it so important to manage your digital footprint?
Leaving your email on a website when you sign up for a newsletter, creating a user name and password to access a client account…these actions are so mundane that we forget that they can come back to bite us. Spam, viruses, phishing, scams…navigating the web is not always a long and quiet river. Even if we already know the risks, in reality too many of us still don't take the necessary precautions. A recent survey revealed that in France 59% of users use
exactly the same password for all their accounts. A reminder of the basic rules to protect secure your internet connections might be a good idea.
The Lowdown
The invisible man doesn't exist. Even less so on the internet where it is impossible to navigate without leaving a trace. However, there are solutions to protect your identity and personal data. Governments, start-ups and even the GAFAM (under pressure from consumer associations that have made it possible to erase certain personal data), everything is being put in place to raise awareness of the importance of the digital footprint.
Crédits photos : iStock, Saymine