Lending tools, babysitting, house or clothes swaps…driven by social networks and a changing conscience, this resurgence in bartering is increasingly becoming part of our daily lives. More than a passing fashion, it's a truly sustainable trend.
PUMPIPUMPE.CH: bartering posted on your letterbox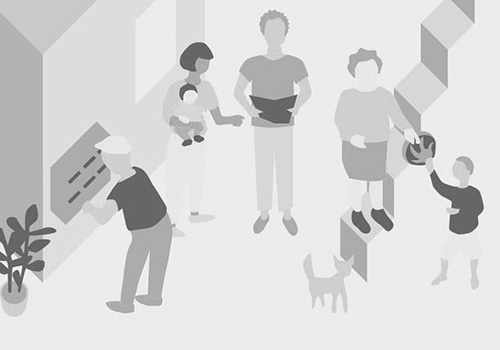 What a great idea: a pack of stickers which features no less than 50 day-to-day objects (from a lawnmower to ping pong bats and cake moulds) which you stick on your letterbox together with the wording: "I lend". PUMPIPUMPE's concept is to develop bartering and exchange between neighbours. And they love it!  Launched in 2012, the Swiss non-profit association already appears on almost 20,000 letterboxes across Europe. And you can exchange "experiences" too…
---
Wwoofing is bartering too.

No, it's not a new winter sport. It's a global movement whose acronym means World Wide Opportunities on Organic Farms. The idea is simple: offer those who want to get out into the countryside all-inclusive farms stays in exchange for giving a hand around the farm (gardening, vegetable growing and all other farm work). The concept is not new (it goes back to England in 1971), but spurred on by a desire to return to the land, it is developing around the world.
---
What about retailers?

Certain well-established retailers have been at it a while. Take a look at DECATHLON and its Trocathlon or TROC.COM. The movement is such that there are new players ready for a piece of the action. GREENDY PACT is a new boutique concept that offers customers the opportunity to update their wardrobe…without buying any clothes.
How it works: drop your unwanted clothes at the shop and earn Greendies: credits you can then spend in the shop on donated clothes. The first boutique opens in France in January. It's one to watch…
---
So tomorrow, will we all be "barterers"?
Swap time, food, clothes, tools…for a set period or for good, it's a sustainable trend that combines our quest for purpose with developing a sense of gratitude and respect for oneself and the environment. So, should bartering be integrated into the customer journey? Definitely…
Photo Credits : GREENDY PACT, PUMPIPUMPE, WWOOFING