Less but better. Did you know that on average you only wear 30% of your wardrobe? There are, of course, the clothes that have gone out of fashion and those that are too small, but there are also those bought on a whim…which, once you try them on again at home, do not look as good as all that. Fortunately, the loss of space, budget, and taste lapses could disappear tomorrow with the help of personal shoppers.
---
Reject uniformity… with personal shoppers!

Yves Saint-Laurent once said: "Fashions fade, style is eternal." That's true, provided, of course, you find your own style. This quest for a perfect wardrobe can now be the entrusted to assistants called personal shoppers. Whether real life or virtual, they are always dedicated and can now offer you the best advice for buying or even renting clothes, all based on data accumulated.
The principle is always the same: an initial questionnaire on your tastes and clothing habits helps to identify your look. A look that takes shape with clothes chosen by personal shoppers and sent to you so that you can try them on in your own time at home. Of course, you only pay for the clothes that you keep.
---
"Shy but adorable" or "fun and frivolous"?
No more rushing from one shop to another. From now on little tops, summer dresses, hipster shirts and even lingerie come directly to your door thanks to the personal shopper. Take a look at SAVAGE, the lingerie brand developed with the singer Rihanna. On its website there are two ways to order: either in the usual way by navigating from one product category to the next. Or by becoming a Xtra VIP member. You just complete a questionnaire stating your preferences in both underwear and seduction. Once the information has been compiled, you can receive monthly – with a monthly subscription of €49.95 that can be cancelled at any time – a lingerie set to suit you selected by the brand's personal shoppers. You can "skip a month" (and not to be charged) if you do not like the proposed selection.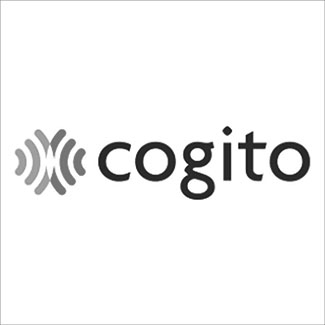 ---
Personal shoppers: Save time… and win loyalty.
The concept is popular. It's no coincidence that the number of dedicated platforms is steadily growing. Last summer, even AMAZON launched a business with its own "Personal Shopper" feature which is currently only available in the US. The principle remains the same, the service is charged at $4.99/month… and allows access to more than 500,000 articles from major brands.
So, is this the start of the Fashion Subscriptions war? Perhaps. Each conquered customer stays for a long time. This is a key factor in a market that is reinventing itself and forecasts, as an example, a global growth of 46% annually (according to ABI Research) until 2021 in the very promising smart clothing market.
---
The Main Think
E-commerce in the clothing sector is on the rise throughout Europe and in France in particular, with a turnover of €3 billion in the first half of 2019 alone. It's a trend that could grow further under the combined impulse of data control and the principle of subscription with personal shoppers.